"James's legacy is intricately tied to the underground where many great artists begin. He continues to bring Black punk voices with him––breaking every stereotype on what it means to be punk and Black. We look forward to his work in progress and highly recommend him." —The Broad Museum
James Spooner is an award winning graphic novelist, filmmaker and tattoo artist.  His debut graphic novel, The High Desert  was named "Best of 2022" by Publishers Weekly, The Washington Post and The New York Public Library.
The High Desert is the 2023 recipient of the American Library Association's Alex Award and the Cartoonist Studio Prize. Spooner co-edited an anthology of Black punk writers and comic creators entitled, Black Punk Now. The book will be published Oct 31, 2023 with Soft Skull Press. Pantheon has recently acquired his forthcoming second memoir, set for publication in 2025. He is also a regular contributor to RazorCake Magazine.
Spooner directed the seminal documentary Afro-Punk which premiered at national and international film festivals, including Toronto International and The American Black Film Festival. James also co-founded the AfroPunk Festival, which currently boasts audiences in the hundreds of thousands around the world.
Spooner's work has been recounted in various publications, including NPR, the Los Angeles Times, Vice, The Village Voice, The New Yorker, MTV, NBC News and Variety. He was a recipient of the ReNew Media Rockefeller Grant, is an ongoing guest curator for the Broad Museum in Los Angeles, and previously programmed for the Brooklyn Academy of Music.
James continues to screen Afro-Punk around the world, giving talks on punk, comics and Black identity.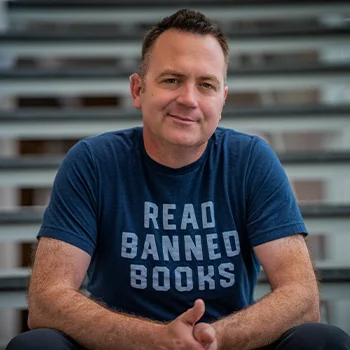 Trinity Says
"James is an artist who understands and can harness the power of the arts for great change. He's as punk as they come."
Book
James Spooner
For Your Next Event
To get started, enter your name and email here. An agent will get back to you shortly to discuss the details.