"Like Toni Morrison, who redrew the narrative of black experience with novels set in Midwestern small towns, Petrus is redrawing a map, creating an Eden where Caribbean, black and LGBT culture can find beauty and lushness, spirituality history and sustenance." —Minneapolis Star Tribune
Junauda Petrus is a creative activist, writer, playwright, and multi-dimensional performance artist who is born on Dakota land, West-Indian descended, and African-sourced. Her work centers around Black wildness, futurism, ancestral healing, sweetness, spectacle, and shimmer.
Junauda is the author of The Stars and the Blackness Between Them, winner of the 2020 Coretta Scott King Honor Book Award. Her most recent book, Can We Please Give the Police Department to the Grandmothers?, was published in April of 2023 and imagines a radically positive future where police aren't in charge of public safety and community well-being. She has written works for the stage, screen, and page, employing poetics and experiences re-membered via ancestral dreaming and research of their lost stories. She is inspired by her parents and ancestors who immigrated from the Caribbean bringing their magic and trauma with them, and her art ripples with their legacy. She is influenced by the Middle Passage and diaspora, Black folks in Minneapolis, ancestral magic, and stories of queerness and womanhood within these contexts. Speculative fiction and magical realist elements are central to her work.
In 2009, Junauda began studying aerial circus arts in Brooklyn, New York with Kiebpoli Calnek, focusing on the corde lisse, (a hanging smooth rope), and explored through performance themes of Blackness, queerness and womanhood reclaimed and imagined in the vertical space, complicating the legacy of violence and lynching that we associate with hanging Black bodies. In 2012, she and Erin Sharkey co-founded Free Black Dirt, an experimental artist collective based in Minneapolis, creating original theatre and performance, hosting innovative events, organizing local artists, and promoting and supporting the emerging artists' community in the Twin Cities. In 2014 she received a Travel and Study Grant from the Jerome Foundation to study West African and Afro-Caribbean dance and aerial/circus arts.
Junauda is the co-author of Queen, a play and puppet show about a Black grandmother journeying through her grief after the police shooting her grandson, starring the late and iconic Laurie Carlos. In 2017, she began writing and directing Sweetness of Wild, an episodic-poetic-film-series that centers an intergenerational cast of Black folks, navigating themes of Black Lives Matter, life after Prince, first-love and bike culture against the backdrop of Minneapolis.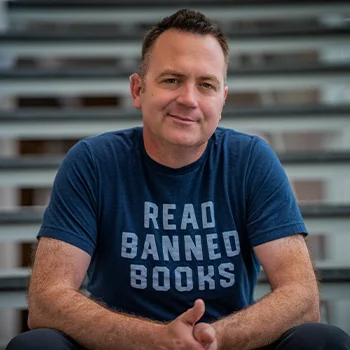 Trinity Says
"When I think of a true artist, I think of Junauda. She is fearless and her creativity holds no bounds."
Book
Junauda Petrus
For Your Next Event
To get started, enter your name and email here. An agent will get back to you shortly to discuss the details.