"Sonia Shah is a science writer who does not seek shelter in euphemisms or shy away from scary numbers."—The New York Times
Sonia Shah is an investigative journalist and author of critically acclaimed books on science, human rights, and international politics. Her latest book, The Next Great Migration: The Beauty and Terror of Life on the Move has been described as "illuminating" and "masterful."  
Sonia was born in New York City to Indian immigrants. As a child, she frequently traveled between the northeastern United States, where her parents practiced medicine, to Mumbai and Bangalore, India, where her extended-working class family lived. This led her to develop a life-long interest in inequality between and within societies.
Her critically-acclaimed book The Fever: How Malaria Has Ruled Humankind for 500,000 Years, which is based on five years of original reportage in Cameroon, Malawi, Panama and elsewhere, was called a "tour-de-force" by the New York Times, and was long-listed for the Royal Society Winton Prize. Bill Gates called it one of his top four "good books on disease." Sonia's fourth book, Pandemic: Tracking Contagions from Cholera to Ebola and Beyond was a finalist for the 2017 Los Angeles Times Book Prize, the New York Public Library's Helen Bernstein Book Award for Excellence in Journalism, and the National Association of Science Writers' Science in Society Award. Her TED talk, "Three Reasons We Still Haven't Gotten Rid of Malaria," has been viewed more than one million people around the world.
Sonia holds a BA in journalism, philosophy, and neuroscience. She lives in Baltimore with molecular ecologist, Mark Bulmer, and her two sons.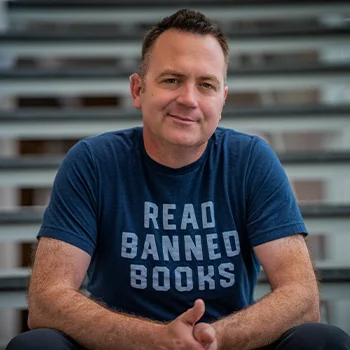 Trinity Says
"Sonia does a great job drawing the lines between big issues - of making some sense of the chaos."
Book
Sonia Shah
For Your Next Event
To get started, enter your name and email here. An agent will get back to you shortly to discuss the details.